You will not find the clinic app in the Apple App store or the Google Play App store. The app can be installed on iOS, Android, macOS, and Windows. Below are the instructions for each.
Installing on iOS
Open the portal in Safari (Eg: healthclinic.noterro.com)

Tap the

Share

icon (Blue square with an up arrow)

Select

Add to Home Screen, then click Add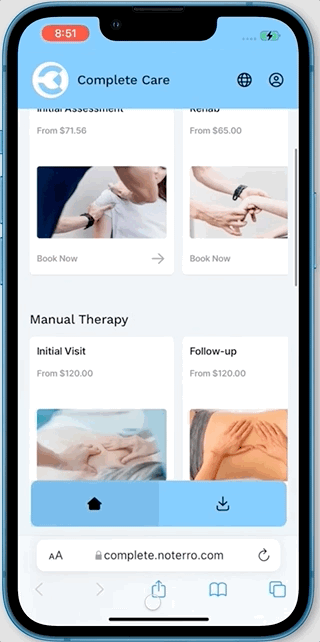 Installing on Android
The experience on Android can differ slightly depending on the device, operating system, and browser. We recommend using Google Chrome as the browser while installing the app.
Open the portal in Chrome (Eg: healthclinic.noterro.com)
Tap the Download button
Tap Install App, then Install
If you don't receive this option, you may need to tap the menu

and then tap

Install App.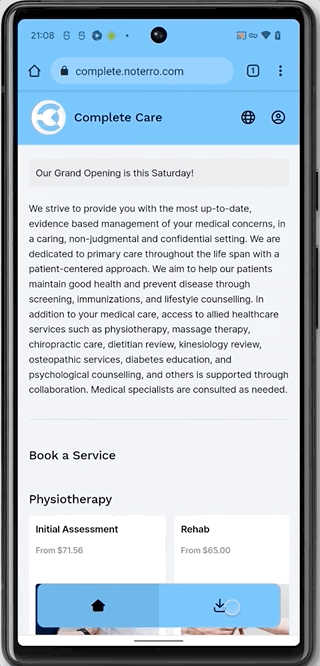 Installing on macOS
Open the portal in Chrome (Eg: healthclinic.noterro.com)

Click the

Download

icon (Blue square with an up arrow)

Click Install App, then click Install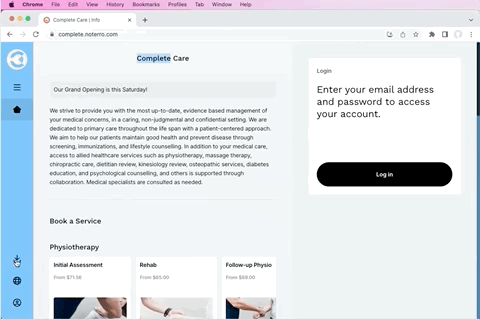 Installing on Windows
Open the portal in Chrome (Eg: healthclinic.noterro.com)

Click the

Download

icon (Blue square with an up arrow)

Click Install App, then click Install