Share Noterro with other practitioners, and both you and the recipient can get a free month of Noterro!
Each clinic and practitioner can share a unique link, which is used to track referral signups. Once a user signs up using your link, you will be notified via email. They will be given a 60-day trial instead of a 30-day trial. If that user decides to subscribe to Noterro for at least 1 month, then you will be notified again. Once a paid signup happens, your subscription's renewal date will automatically be extended by 1 month!
We are happy to reward you for your referrals!
Your referral link can be found on the bottom left side of your Dashboard.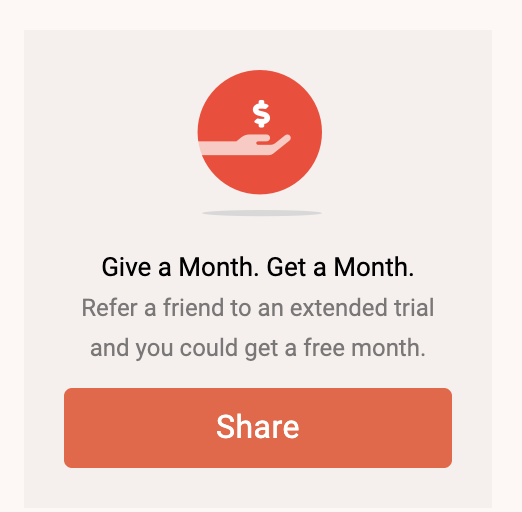 A few more details: Referral tracking is specific to a clinic. If you are a practitioner at multiple clinics, then your unique link will change based on the clinic you're currently logged into. Extensions are applied to active (paid) clinics only.